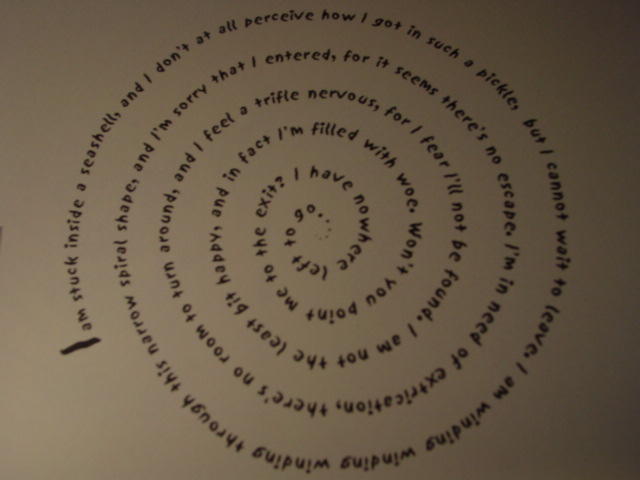 Just in Case you can't read the poem in the photo:
I'm stuck inside a seashell,
And I don't at all perceive
How I got in such a pickle
But cannot wait to leave.

I am winding winding winding
Through this narrow spiral shape,
And I'm sorry that I entered,
For it seems there'e no escape.

I'm in need of extrication,
There's no room to turn around,
And I feel a triffle nervous,
For I fear I'll not be found.

I am not the least bit happy,
And in fact I'm filled with woe.
Won't you point me to the exit?
I have nowhere left to go....

-- Jack Prelutsky --
From It's Raining Pigs and Noodles by Jack Prelutsky, published by Greenwillow Books, 1993.